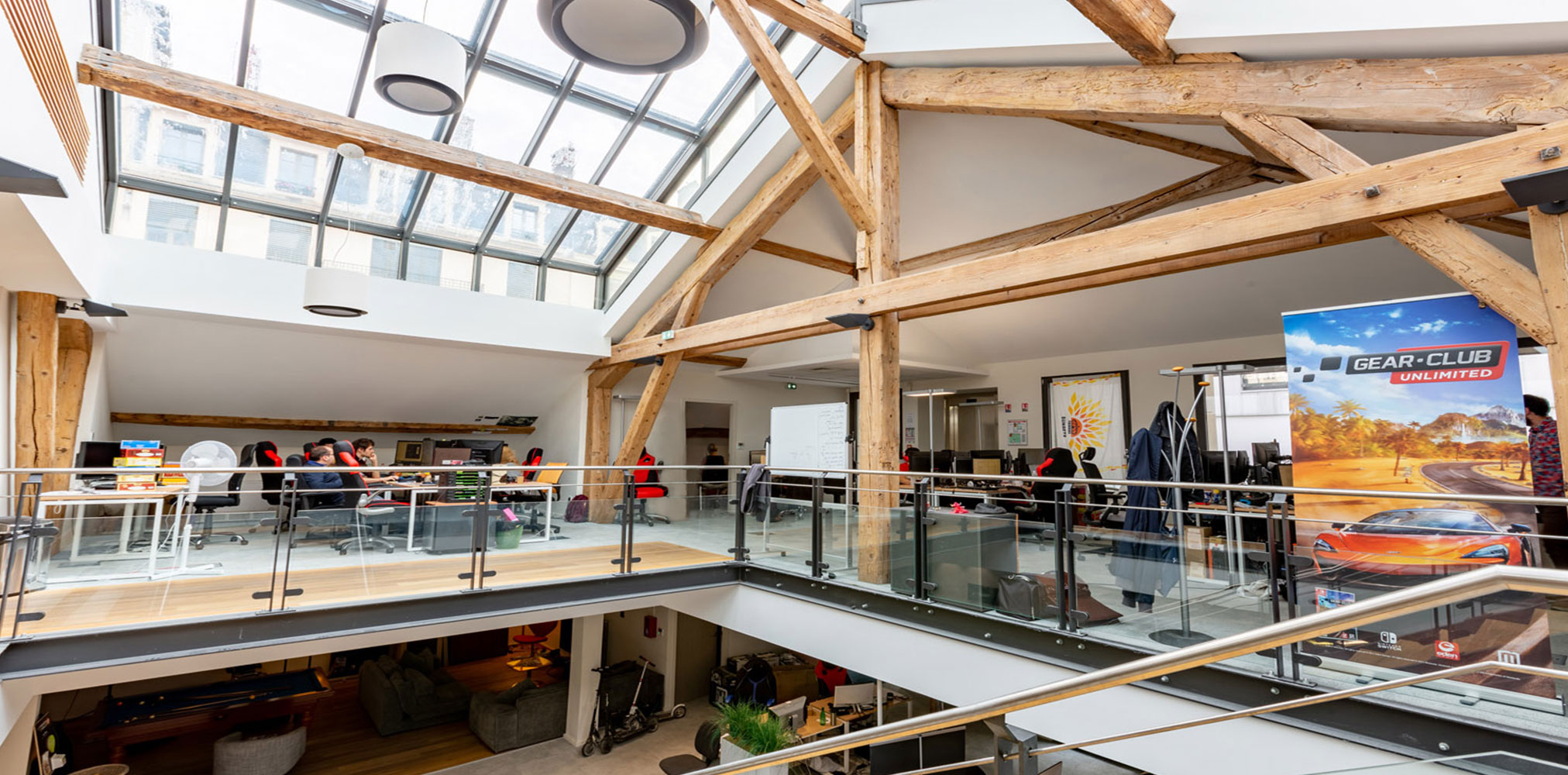 Welcome to Eden Games!
Share our values
We are a smart development company mixing talented, passionate and community-driven developers making racing games for the players!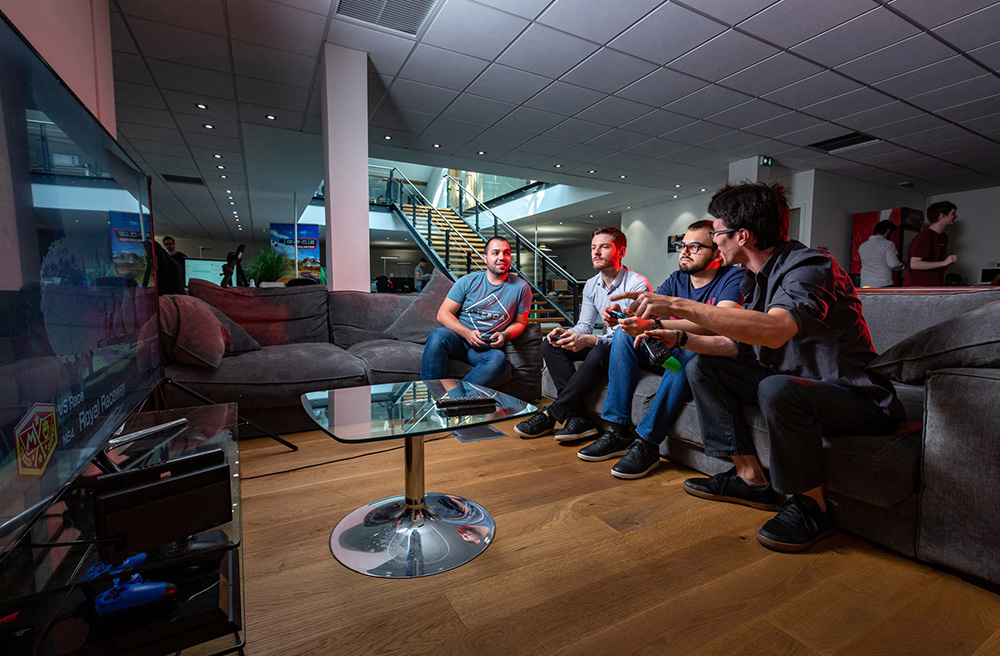 Join video game lovers!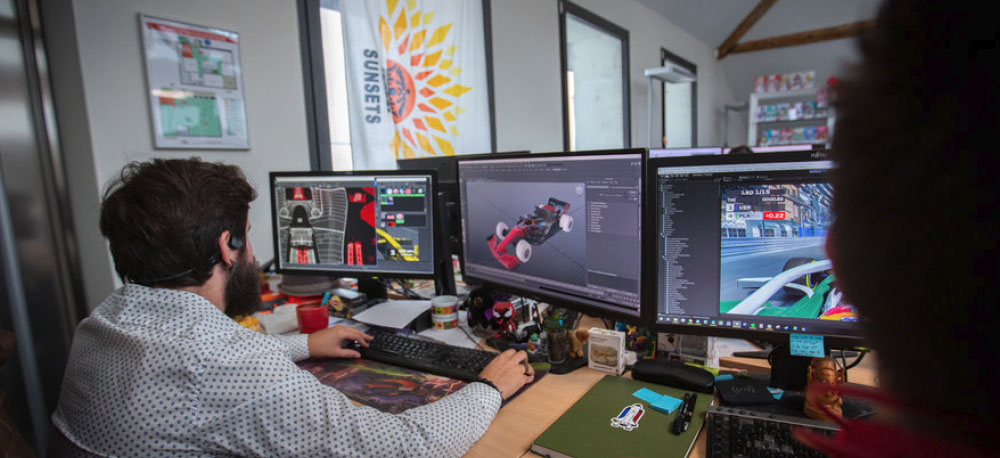 We are always looking for new talents. Do you feel the will to share our values and to be part of the great adventure? Please send your job application to job@edengames.com to join our passionate team!
Come and see us in Lyon!
Lyon is one of the most pleasant French cities.

THE PLACE TO BE
A lot of green spaces and locations can be discovered such as parks and places dedicated for cycling and walking:
Parc de la Tête d'or
Parc de Gerland
Parc Blandan (Skate Parc)
Parc de Parilly
Parc des Hauteurs
Parc de Lacroix-Laval
Parc de Miribel Jonage
L'île Barbe
Quais du Rhône et de la Saône (beach location)
Jardins de Confluence…
TO BE VISITED
You'll discover a people-friendly city full of history and culture, a UNESCO World Heritage site at the meeting point of the Rhône and Saône rivers. Solo travellers and families alike will enjoy its sights, secrets and charms:
Musée des miniatures et du cinéma
Musée de l'imprimerie
Musée des Canuts
Musée des Confluences
Musée d'histoire de Lyon
Musée Gadagne
Musée Gallo-Romain
Musée des Beaux-Arts
Musée Lumière
Centre d'Histoire de la Résistance et de la Déportation
Les traboules et la fresque des lyonnais
THE FRENCH GASTRONOMY
Lyon is very well-known for the French gastronomy, so do not hesitate to taste Eden's favourite eateries:
Les Halles de Lyon – Paul Bocuse
Engimono
A la piscine
Casa Nobile
Les brasseries Bocuse
La brasserie Georges
L'atelier Côté Rhône
La Meunière
La Cannelle
Stamtich
La Commune
Le Bistrot La Varenne
NIGHTS
And after that, you can go to:
Auditorium
Transbordeur
Opéra
Radiant-Bellevue
Halle Tony Garnier
Parc OL – Groupama Stadium
Jazz à Vienne
Nuits sonores
Les Nuits de Fourvière
La fête des Lumières
Festivals: Quais du Polar and Lyon BD Festival (comic book event)…
SPORTS ACTIVITIES
Or if you prefer sports and relaxation, feel free to experiment:
Lyon VTT
Lyon City Boat
Lyon Bike Tour
Segway Tour
Climb-Up Lyon Gerland and Lyon Confluence
Where is EDEN GAMES and how do I get there?
PUBLIC TRANSPORTS
Lyon is easily accessible, whatever transport mode you choose (subway, trams, Lyon Velov (shared city bikes)).
The city is also ideally located – about two hours from the mountains and just over 3 hours from the seaside.
Thanks to the TGV high-speed train stations (Lyon Perrache / Lyon Part-Dieu / Lyon St-Exupéry) and airport (Lyon St-Exupéry), you can easily reach any destination in France or abroad:
Paris-Lyon: 2 hours by high-speed train or 1 hour 30 minutes by plane
Marseille-Lyon: 3 hours by high-speed train
Lyon-London: approx. 1 hour 30 minutes by plane
Lyon-Barcelona: approx. 1 hour 10 minutes by plane
Lyon-Lisbon: 2 hours 15 minutes by plane
But first of all, how to reach Eden Games? Once you're in Lyon, it couldn't be easier. There are various subway, bus or tram lines that will take you straight to "our" office, soon to be "yours" too.:)